While not every kid may require calming toys, many parents find them to be a useful tool, especially during sleep regressions or when switching from two naps to one. Finding peaceful, secure, safe and age-appropriate toys for your kid will boost their ability to fall asleep. Keep in mind that every child is unique, so what suits one child may not suit another.
Benefits of Calming toys in Toddlers
Emotional regulation -Emotional regulation – calming toys give kids a sense of safety, comfort, and familiarity, which helps them manage their emotions. These toys might be helpful at trying times, transitions, or schedule changes.
Self-soothe — Toddlers are still figuring out how to calm themselves down when they feel unhappy or nervous. By giving them a calming object they may use for comfort, calming toys can aid in the development of these abilities in children.
Sleep enhancement – several relaxing toys are made to make it easier for kids to get to sleep and remain asleep. They can provide sensory stimulation, a tranquil setting, and a sense of security to assist the youngster unwind and fall asleep.
Sensory development – Calming toys that have sensory components, including various textures, noises, or images, can enhance a child's sensory development.
Routines and rituals – Integrating calming toys into bedtime or naptime routines can help children transition from active play to rest more smoothly. Consistent routines help children know what to expect, which can reduce anxiety and improve overall sleep quality.
Attachment and bonding – some toys, such as a favorite stuffed animal or blanket, can become precious objects to which a child forms an emotional attachment. This attachment can provide comfort and familiarity, making it easier for the child to self-soothe when needed.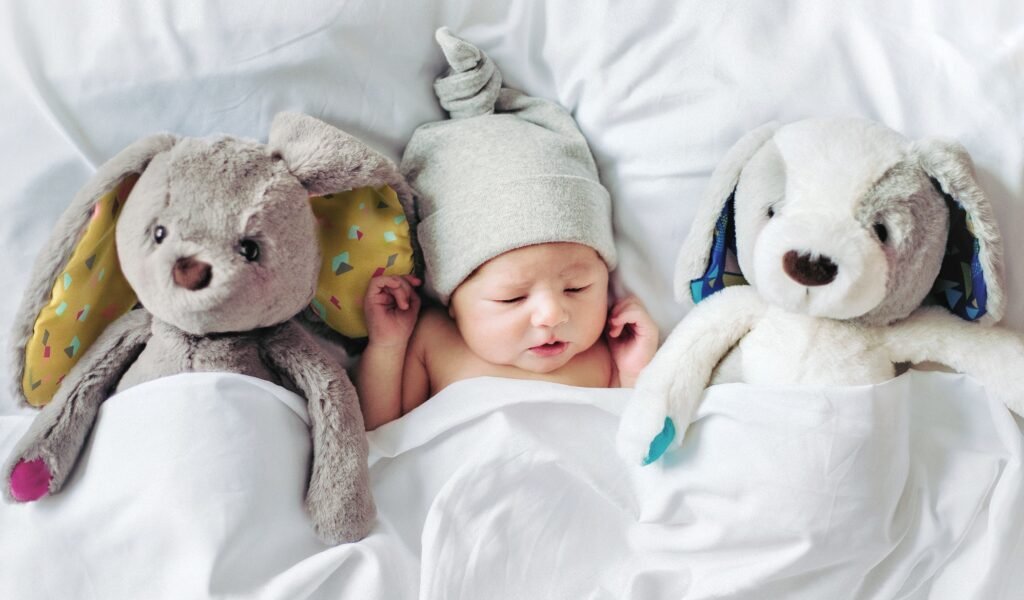 When choosing calming toys for your toddler, as parents you got to take into account the following factors:
Safety. Ensure the toy is safe for your toddler, with no small or detachable parts that could pose a choking hazard. The material must be non-toxic, hypoallergenic, and free of sharp edges. Check for safety certifications or labels, such as the CE mark or ASTM International Standards.
Age-appropriate. Choose toys that are designed for your toddler's age group. This ensures that the toy is developmentally appropriate, provides the right level of stimulation, and poses no risks for your baby.
Sensory features. Toys with sensory elements, such as different textures, sounds, or visuals, can help soothe your child. Consider stuffed animals, soft blankets, or toys with gentle lights or sounds.
Familiarity. Toys or objects that your toddler associates with comfort can be helpful for sleep. This might include a favorite stuffed animal, blanket, or toy they've bonded with.
Ease of use. The toy should be easy for your toddler to hold, cuddle, or interact with and not too big or cumbersome. This allows your child to feel more in control and self-soothe. It also allows children to take their toys everywhere, as they are keen to do.
Durability. Choose toys made from high-quality materials that can withstand regular use, washing, and potential accidents.
Washability. Opt for toys that are easy to clean and maintain, as this will ensure they remain hygienic and safe for your child to use.
Here are Nine types of calming toys that you can try on your Toddler
These are the 9 most popular types of soothing & calming toys that will help your toddler to sleep through the night:
Security and Comfort – Soft, cuddly stuffed animals can provide a sense of security and comfort, helping toddlers feel more relaxed.
Calming Environment – Toys emitting gentle sounds, such as white noise, lullabies, or nature sounds, can create a calming environment and soothe toddlers' sleep.
Secure and Relaxed – Some toddlers find comfort in the gentle pressure of weighted blankets or toys, which can help them feel more secure and relaxed.
Sensory Stimulation – Toys with various textures, colors, or sounds can provide sensory stimulation that may be soothing for some toddlers.
Calming Visuals – Soft lighting or projection toys that create a calming visual experience can make toddlers feel more at ease during bedtime and make it easier to fall asleep.
Emotional Bonding – Familiar objects, like a favorite blanket or a small pillow, can help create emotional bonding during bedtime.
Winding Down – Reading a favorite bedtime story or engaging with a soft-fabric book can be a calming activity that encourages winding down before sleep.
Relaxation – Gentle, calming music can create a soothing atmosphere that makes toddlers relax. Some musical toys are designed for bedtime and play soft tunes or classical music suitable for relaxation.
Aromatherapy – Though not a toy, some parents find that using an essential oil diffuser with calming scents like lavender can create a more relaxing environment for their toddlers.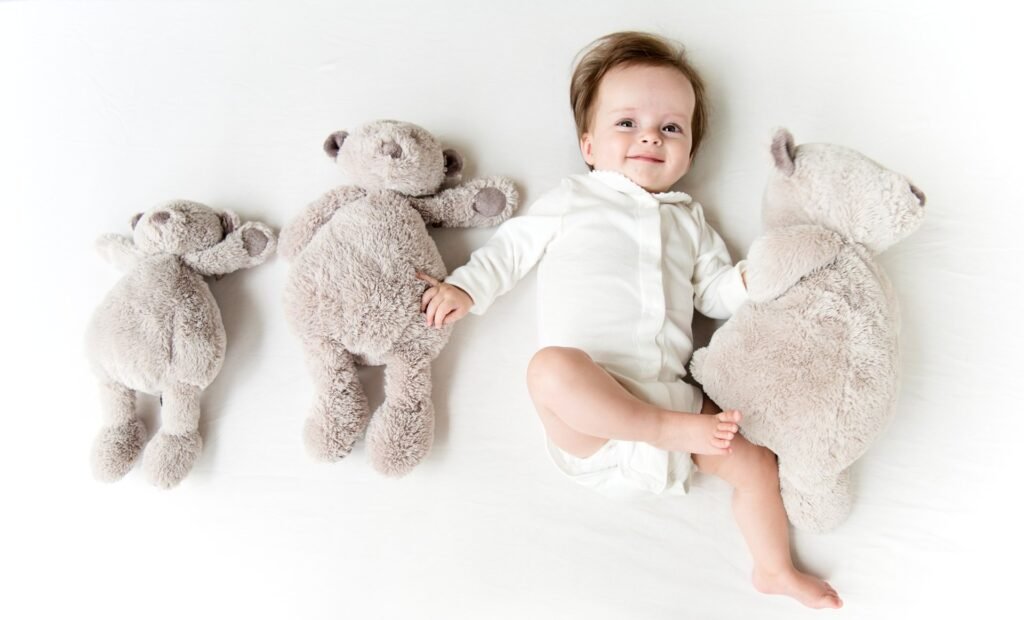 Constantly monitor your toddler's use of toys during sleep to ensure their safety and well-being. Also, regularly check for wear and tear or damage to ensure continued safety and protection.
Remember, introducing calming toys alone may not guarantee improved sleep. Combine soft toys with consistent bedtime routines & a comfortable sleep environment to establish healthy sleep habits for your toddler.